Door Opening Payment Systems. Coin And Credit Card
Coin Locks Over 65 Years
Already in 1949 the first coin-lock was manufactured by Sanibox. Our coin lock has been subjected to harsh tests over many years, which has in turn generated reliable, durable and digital products.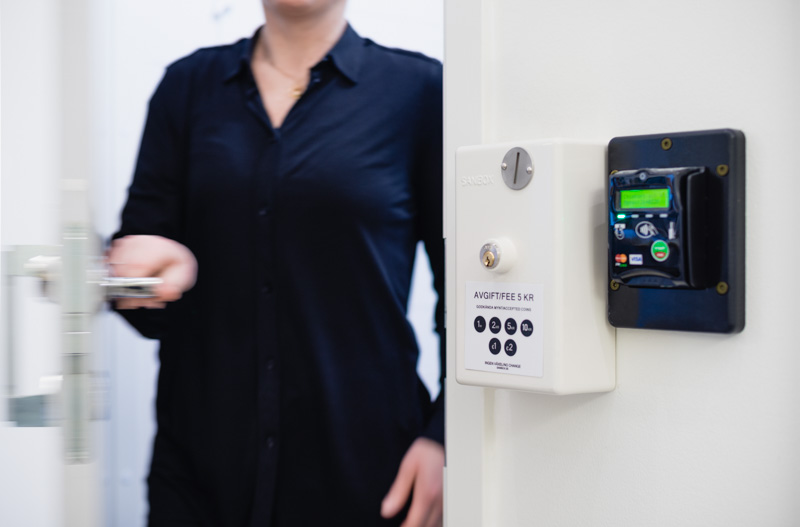 A Long Lasting Investment
Investing in a Sanibox pay toilet, wether credit card payment or coin payment, means your toilets stay fresher, longer, and reduces vandalism. People also experience that pay toilets are safer. Toilet revenues can be used for maintenance and cleaning of the toilets. A Sanibox coin lock is a long lasting investment.
Swedish Quality
Our outstanding product quality is the result of our unique Swedish manufacturing technology. A Sanibox coin lock is easy to install and maintain. It is also reliable and simple to manage. The coin lock can work with any variation of coins and tokens from different countries and the entry fee is easily adjusted.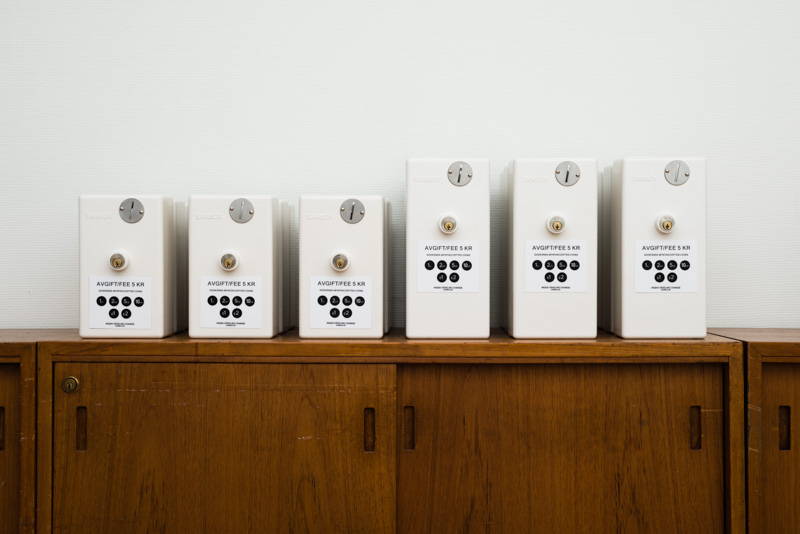 Open Doors With Credit Card Payment
A toilet door can also be opened with the Sanibox credit card solution, which is a good option for those who require a flexible solution for their toilet opening system. Sanibox solutions accommodate both credit card payment solution together with a Sanibox coin lock.