Coin Locks
Our reliable, flexible and durable coin locks are suitable for indoor as well as outdoor environments. All models can be installed together with Sanibox credit card payment.
There are two different Sanibox coin lock models to choose from: Gold or Silver.
Cash is king!
An investment that generates revenue from every toilet visit.
Micro payments are often made with coins.
Cash revenue is generated for the business.
The toilet user's experience with a coin lock
A safer environment.
Fresher toilets.
Proven, simple technology that works.
Economic benefits
Long lasting quality Swedish made coin locks.
Coin locks with a high coin capacity means less emptying.
Less vandalism and damage to toilets.
Technical benefits
Easily connected to credit card payments.
Easy to install and operate.
A coin cap that is easily removed for emptying coins.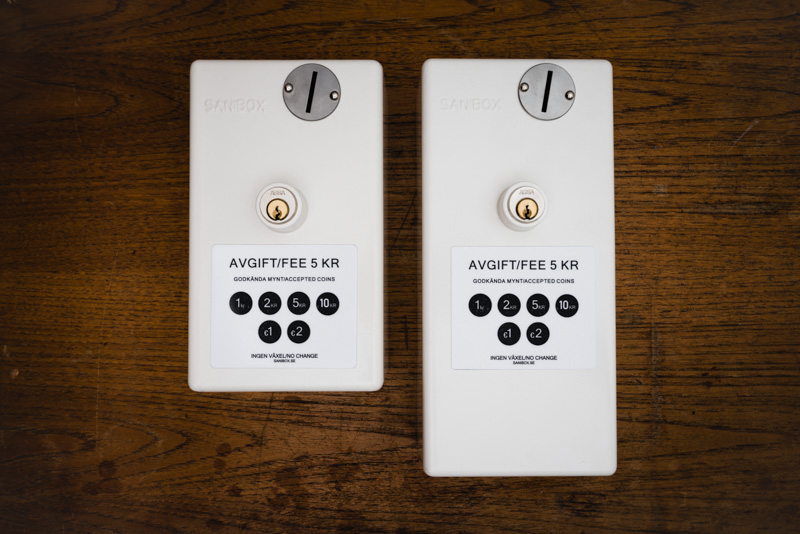 Other colours are available.