Credit Card Payment Solution
SANIBOX offers a credit card payment solution, which can be combined with a coin lock to open a door. A flexible card payment solution that enables the toilet visitor to choose between credit card or coin payment.
Product Sheet Credit Card Payment Solution
Credit Card Benefits
The Sanibox credit card payment is simple and easy to use. When a credit card is fed into the credit card box, a voice will clearly verify the transaction and the door will open. There is no response code needed to get through the door. Our credit card payment is certified, it is therefore safe for the customer to pay by Visa, MasterCard, Maestro, beta tag, RFID tag, staff card or any other pre calibrated magnetic card.
How to Install Credit Card
The installation of the credit card payment system is simple. The reader is mounted directly on the wall. A black frame protects the reader. The associated modem is installed hidden from view, e.g. in the ceiling. The modem is operating with a GPRS network and requires only an electric power connection to work.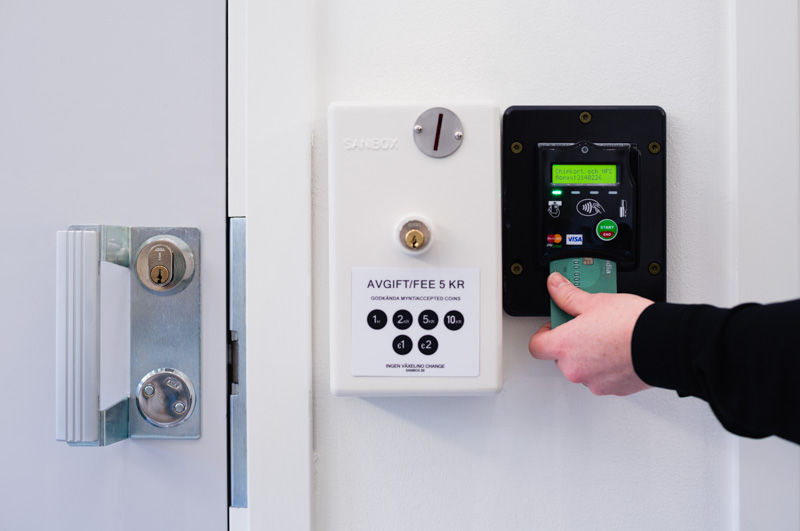 References
SANIBOX credit card payment system has successfully been installed to open bathroom doors all over Sweden: in malls; libraries; and other public places.